Idman / Portfolio
Idman / Digitals
Idman
Measurements & additional information
| | |
| --- | --- |
| Height | 5'7"/170 cm |
| Hair | Platinum blond |
| Eyes | Brown |
| Waist | 33" 1/2/85 cm |
| Hips | 46" 1/2/118 cm |
| Bra | 38C/100C |
| Shoes | 7 1/2 /38 |
| Pronouns | They/Them |
Makeup Shades
Rare Beauty 500N, Nars Amande, Too Faced Hazelnut Concealers: Rimmel, 080 TAN, MILK 24N & 23W, LA PRO GIRL Toffee & Chestnut, Bronzer FENTY Mocha Mami & Ruby Kisses RMP16
Hair Notes
3A/3C Curl Pattern, Wavy, Heat OK with protectant. Stylists must be famliar with bleached textured hair.
Rising pop-R&B singer IDMAN's sound is a melting pot of genres, with soul-stirring lyrics that connect to the deepest part of listeners. Raised in Toronto and based in Los Angeles, the much buzzed-about artist creates a unique sound of her own, with sultry R&B vocals and intentionally playful and sharp lyrics, accompanied by electrifying pop production and hard hitting beats. In just a few short months, IDMAN already gained massive support for her first two singles, "Down For It" and "Polytics", amassing over 2 million streams and counting.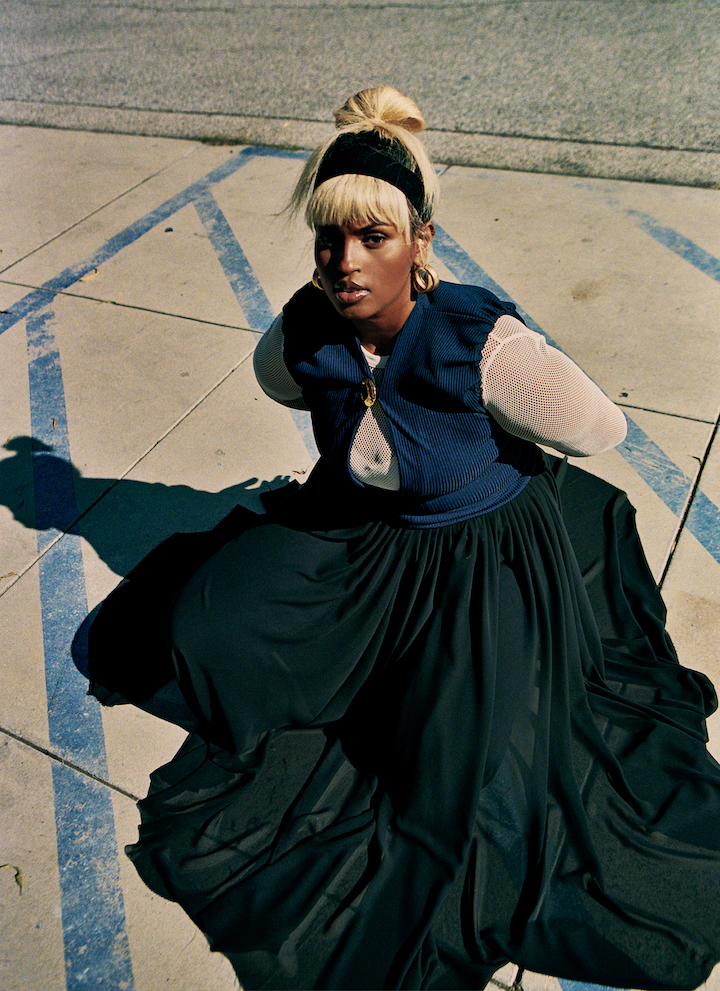 Recent superstar co-signs include: celebrity and pop singer WILLOW sharing a recent TikTok of IDMAN lip-syncing to WILLOW and Tyler Cole's latest track, bumping the viral video to 11.5 million+ views. Rihanna's very own Fenty Beauty hand-selected IDMAN in a beauty post prominently shared across the gigantic brand's socials. IDMAN has also earned widespread critical acclaim in a very short time: named by Dazed as one of "2021's Next Gen of Pop", and prominently featured in Paper Magazine, The FADER, Them, VEVO, eTalk (CTV), Complex, Revolt, Halfmoon BK, as well as securing international looks from BBC Radio 1, MTV Germany, and AMAKA, IDMAN has already proven she is one to watch. Her forthcoming debut EP is set to drop in Spring 2022 on Arista Records/Golly Geng.